Lupine, cycad and cloud (Build your own view), 2023
Installation with three shelves 230 x 25 cm each, multiple panes / frames 30 x 43 cm, oil on mdf, glass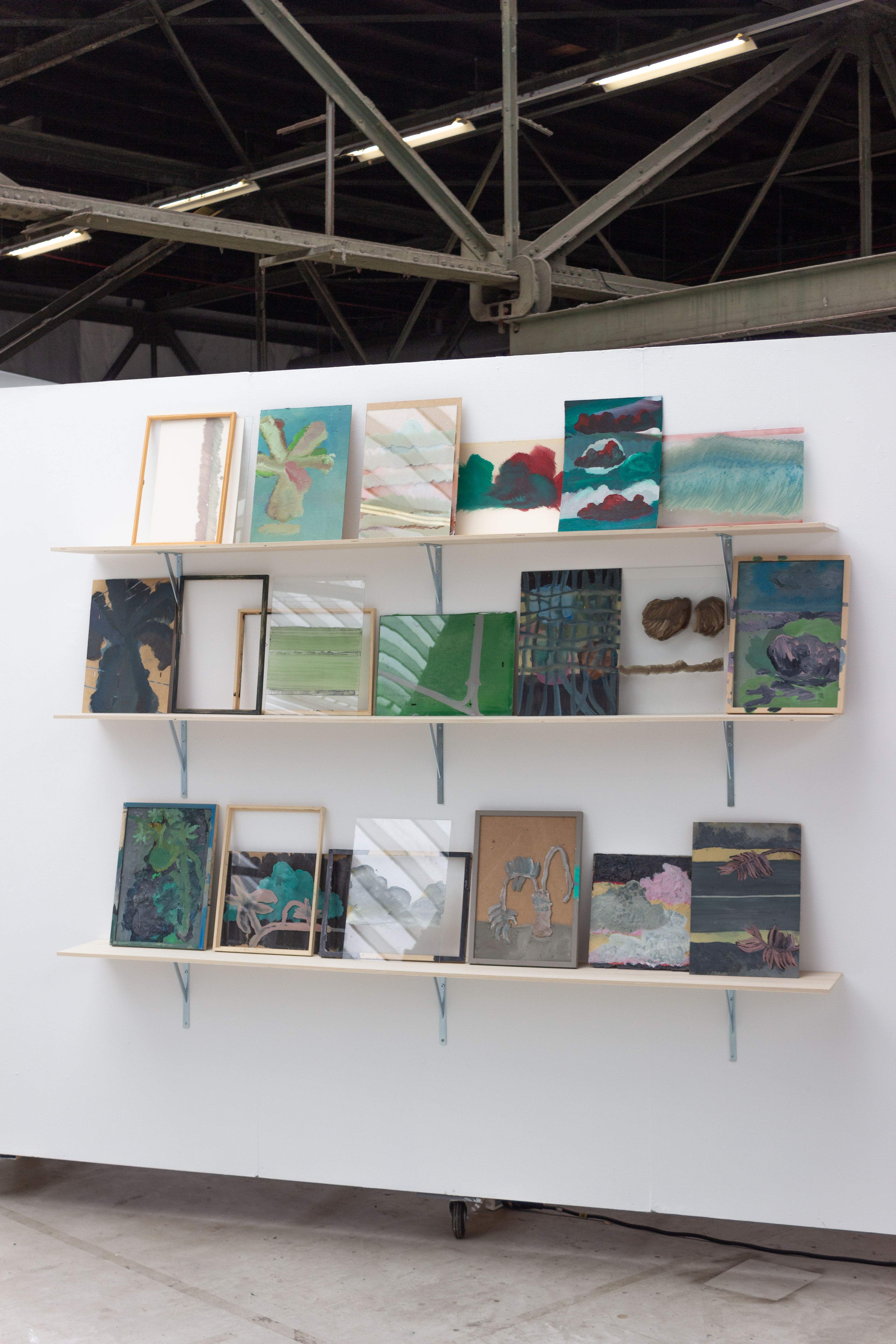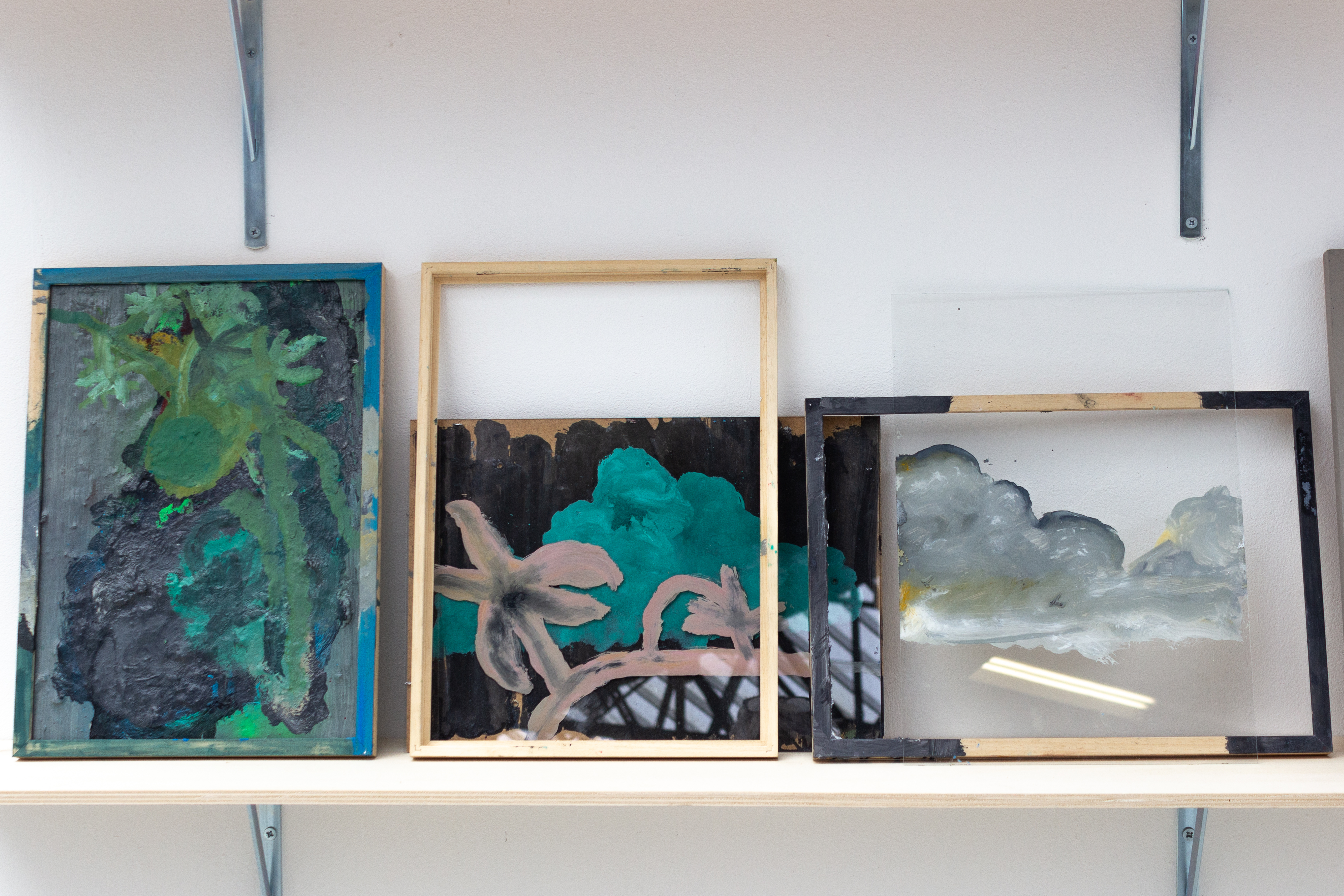 In Lupine, cycad, cloud (Build your own view) fragments of research on lupine in Iceland and cycads in Kew Gardens are combined. The same narrative unfolds for me in both places: the changing intertwining of nature and culture. The elements of the installation can be combined in different ways to create new images. How fluid is our perception?
Untitled (Landscape mimicy), 2022

Series of paintings, acrylic on paper and wooden panel




Research on the (un)ability to engage with the environment in Korpulfstadir, Iceland. The window as connector between the inside and outside. Painting via mimicry of outdoor forces
Untitled (Woods cycad), 2021 -2022

Series of paintings, oil paint on canvas





Woods cycad, Ecephalartos Woodii, is in Kew Gardens since 1899. Found by the botanicus John Medley Wood in southern Africa. Nowadays considered the last one of his species. Nature and culture are intertwining.

Untitled (Where are we going), 2021

Series of paintings, oil paint on canvas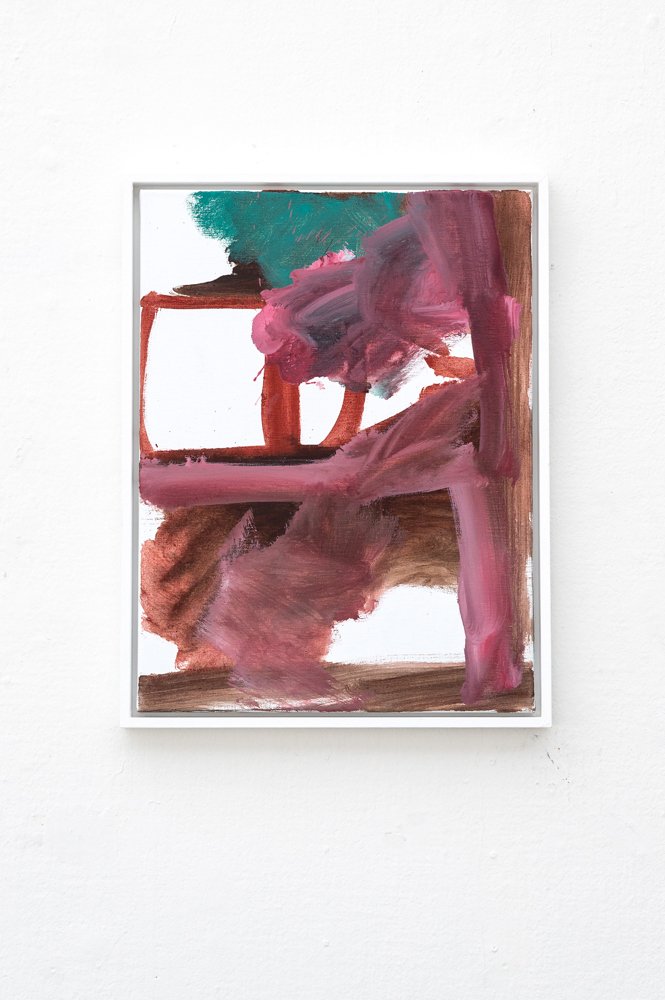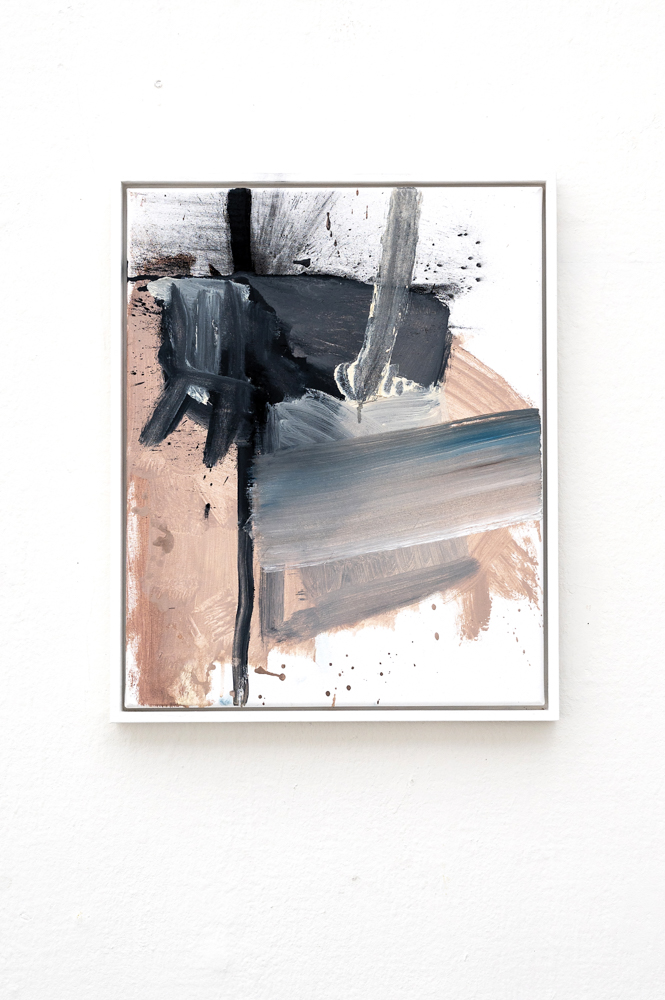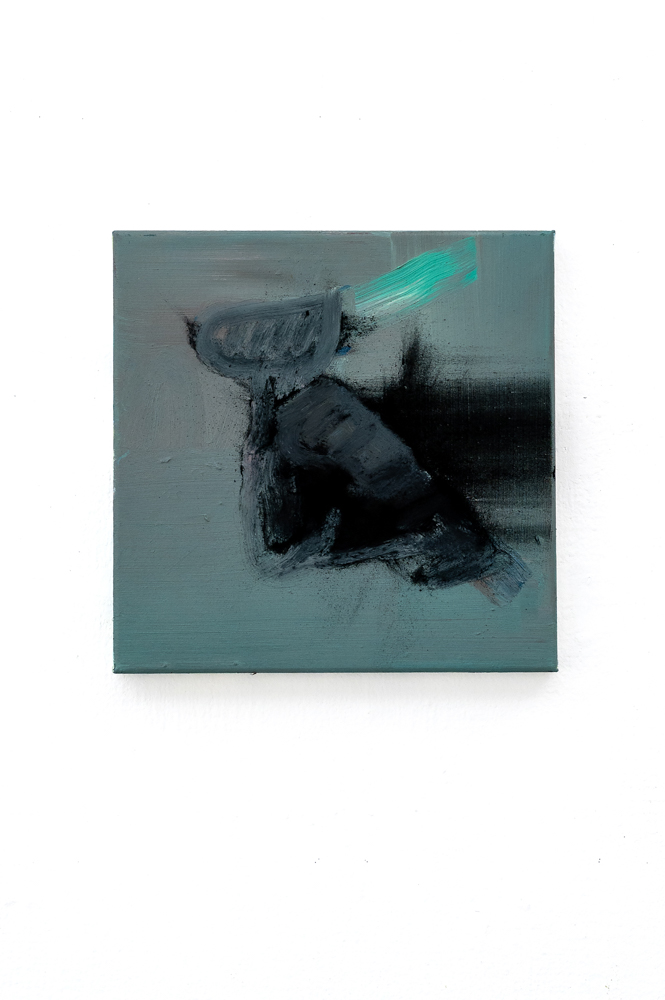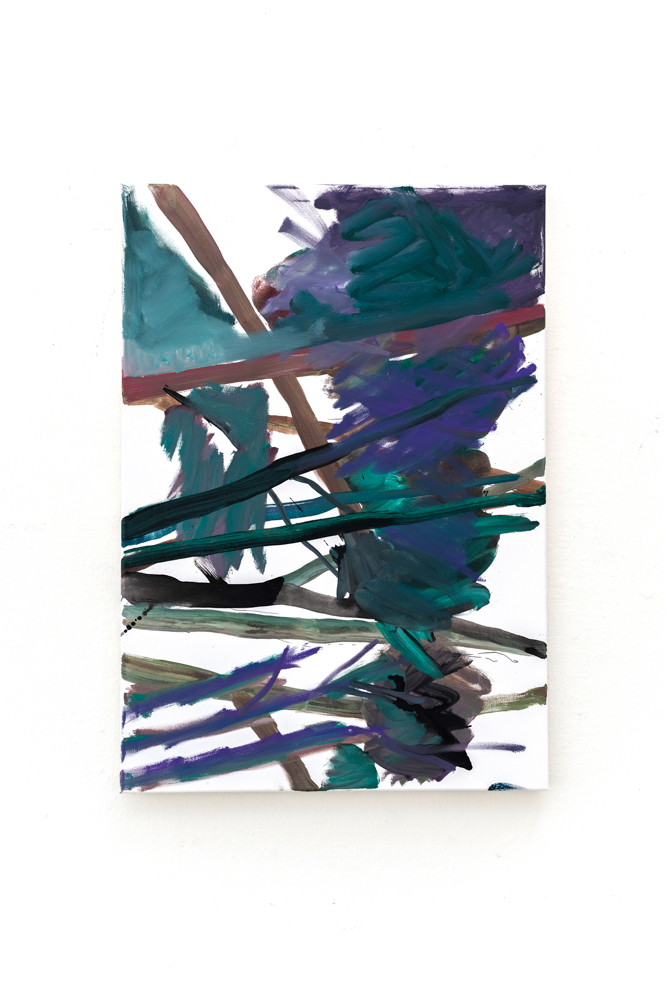 Untitled (FLoral Hazard), 2020

Series of paitings and drawings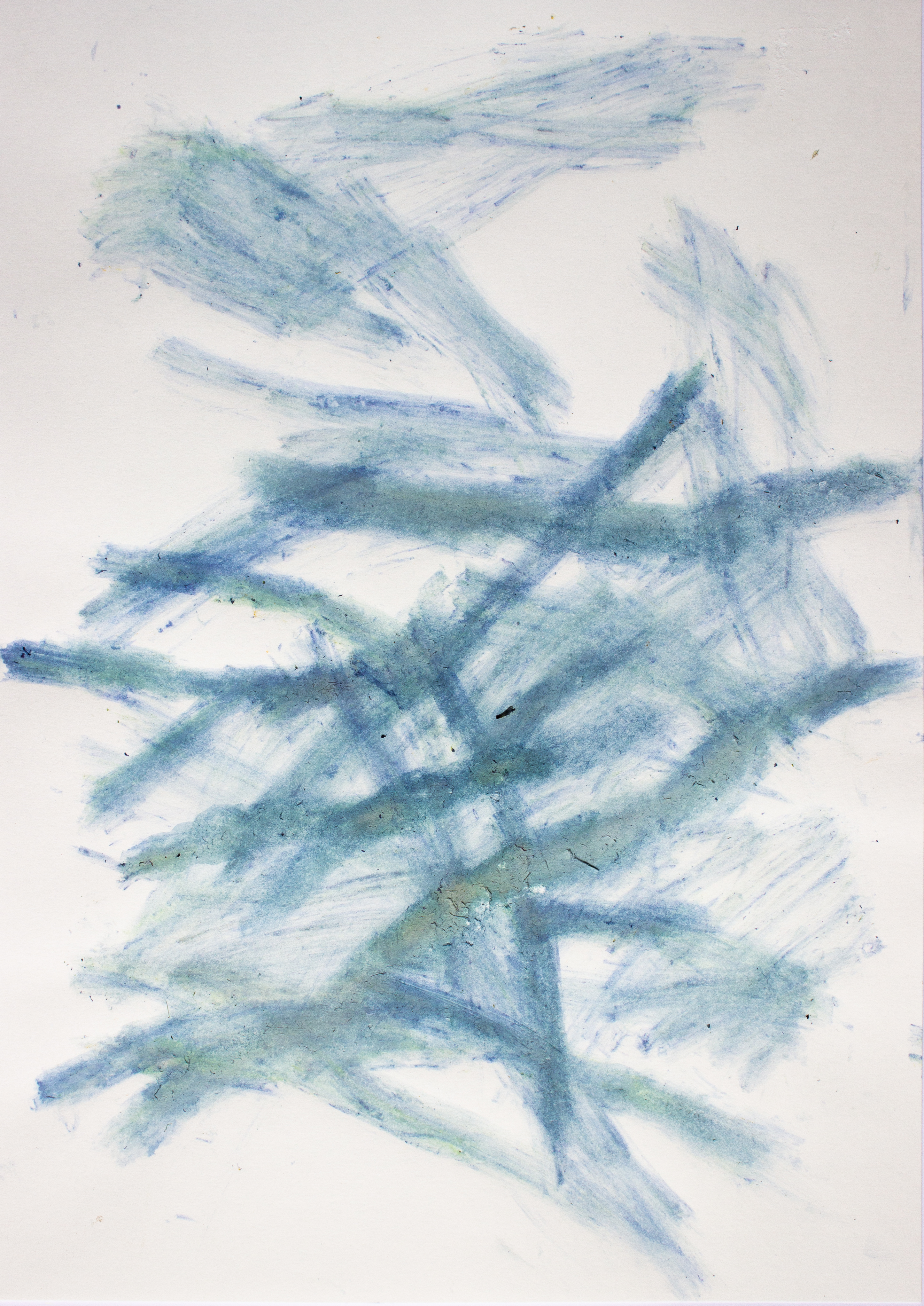 photography: Nellie de Boer
Series emerged from research on Alaskan Lupin during my residency at SÍM in Reykjavik. The Alaskan Lupin is introduced in 1945 to enrich and hold the soil in Iceland. Now it thrives and pushes away other vegetation. After a sharp political debate the species is declare officially an invasive exotic species and the government tries to curb the spread. The drawings are made with Alskan Lupin on site in Iceland.